Corfu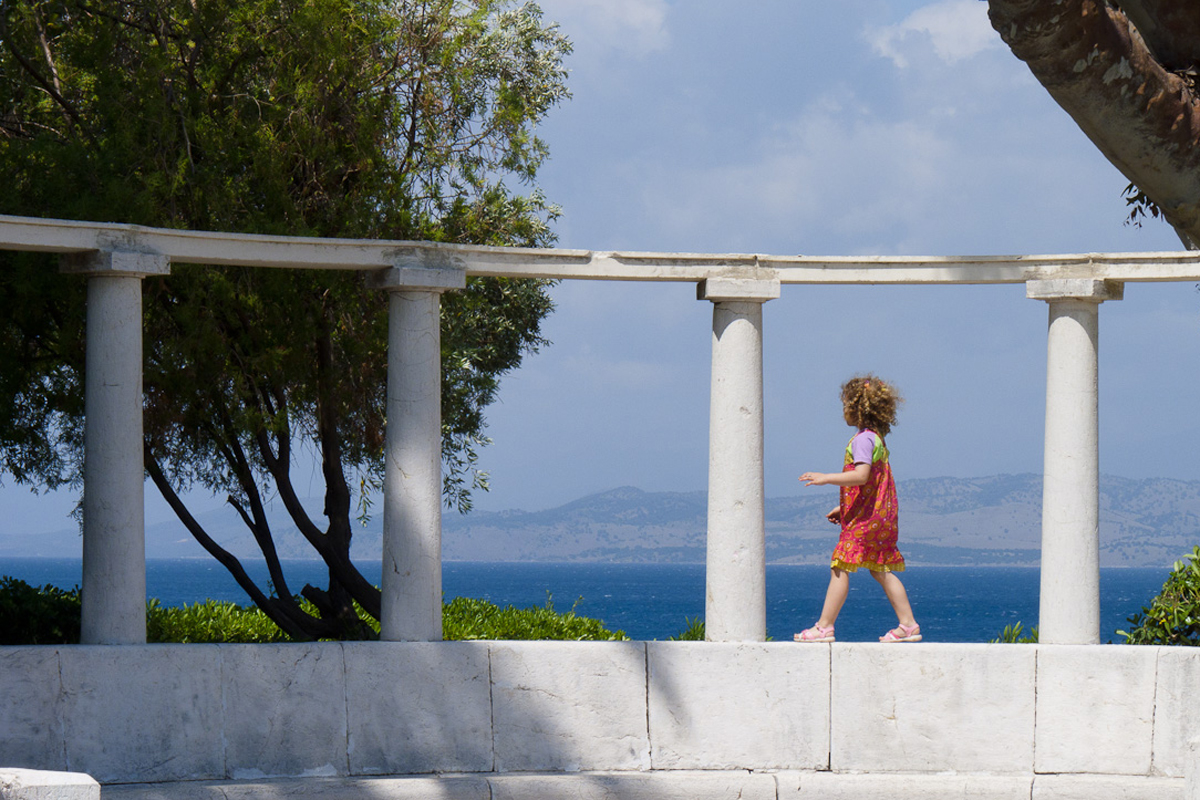 During the Venetian era, residents of Corfu were promised a bounty of one gold piece for every ten olive trees planted. Hence, millions of olive trees can still be found in Corfu. Even now, olive oil is an important product on Corfu. The olives are harvested in Corfu by rolling out large nets on the ground under the trees and collecting the fallen ripe olives two to three times a week. Olive trees in Corfu have characteristic holes in the trunk that are said to be caused by a parasitic insect. Fortunately, this has not changed the quality of the olives.
We were actually going to hike for ten days in Scotland, but the volcano of Eyjafjallajökull glacier in Iceland threw a spanner in the works, canceling our flight to Edinburgh and having to find an alternative. It was a last minute eight-day trip to Corfu in Greece.
Corfu is the greenest island of Greece. Especially in the wintertime there's more rain, so the best time to go there is from May – September.

Anyone who takes the trouble to discover the island on foot will visit places where modern times hardly seem to have gotten a hold of rural life. There are still villages where hardly any tourists come, where women dressed in black work in the olive groves and where donkeys lug fagots up the hills. It is this contrast between old and new that makes Corfu so fascinating and fun.

Kerkyra or Corfu-city has 50,000 inhabitants, a beautiful authentic center with many narrow streets, two fortresses and countless shops and entertainment options. Kerkyra is easily accessible by bus from all over the island.

---