Hanoi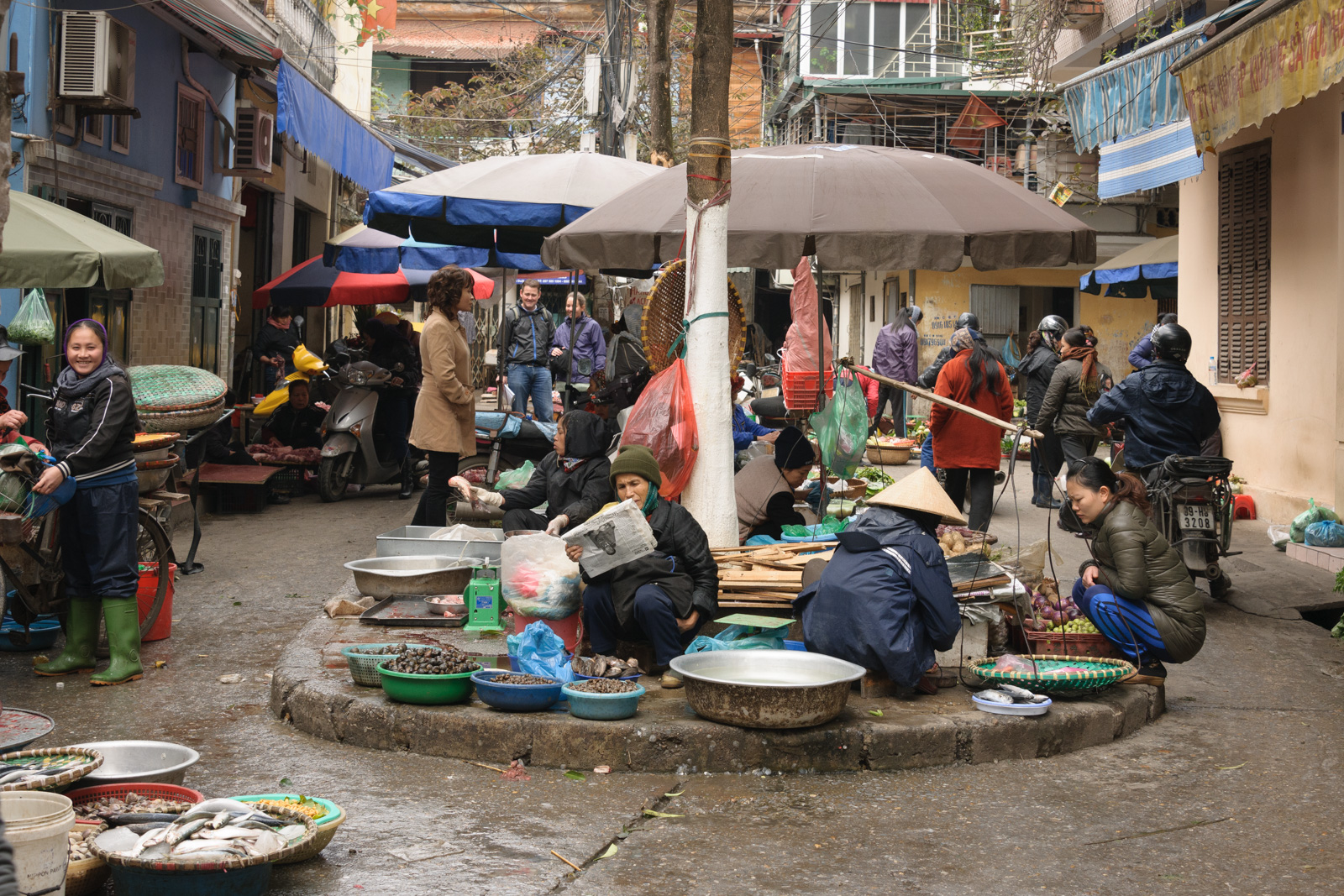 We flew from
Hoi An
through Da Nang to Hanoi. We had already learned that there is a big difference in climate between North and South Vietnam. Something we hadn't realized beforehand :-(. In Hanoi it's winter in December and therefore often clouded, rainy and cool, between 8 and 15 degrees Celsius, occassionally a bit warmer if the sun gets to shine… So we're getting down for 8 degrees with no proper clothing. We decided to put on everything we had with us to keep us warm and have an Irish Coffee and dinner in the evening at a wonderful restaurant, run by a French – Vietnamese couple. They took the best of the 'streetfood from Hanoi' and served it with a nice glass of wine.
The next morning we walked through the old town: a tour from the Lonely Planet. Small streets, crowded with scooters and little 'street restaurants'. Every street appears to have its own theme: the street of hardware, of toys, the street of watches, the Chinese lantern and garment street, the street of shoemakers and so forth. Fun to watch, but also quite overwhelming with lots of noise and exhaust gases. It's not really my cup of tea…
The first evening my wife comes with the luminous idea to skip the rest of Vietnam due to the cold weather, so we can enjoy the rest of our days in the warmth of Koh Samet in Thailand. An idea that appealed a lot more to us than having the chills on a boat in Halong Bay. We changed our tickets the next day and after admiring some architecture we fly back into the warmth.