Netherlands Antilles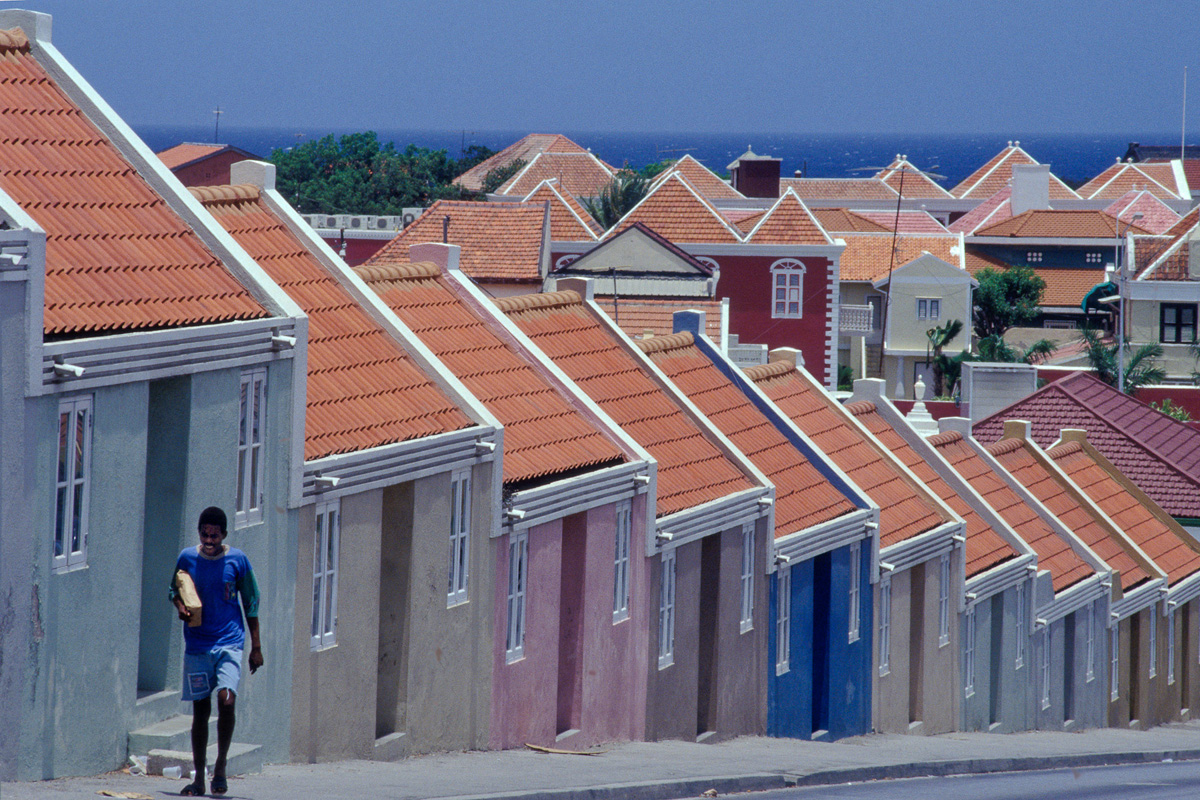 When I got the offer to make a photo reportage of both the windward and leeward islands of the Netherlands Antilles, I didn't have to hesitate for long.
Overall I had a great experience, although I found it less like paradise than travel agencies want you to believe. Of course, there are beautiful beaches and every island has its own particular charme, but I was occassionally also shocked about the mess it was on some places.Especially the rubbish Shell left behind and the large amount of cars on St. Maarten.
On the other hand, I found the other form of decline, inherent to the maritime climate, extremely fascinating, certainly from a photographic perspective.
It's only fair to say that every island truly has a unique charm and identity.

SABA
Saba is mainly known for its typical architecture and beautiful flowers. It was actually quite exciting to land on the shortest landingtrack in the world. Diving in Saba also seems to be even more beautiful than the riffs of Bonaire.

ST. MAARTEN
It was really ashame of all the cars. Despite that, In essence, St. Maarten has always been the most beautiful to me of the Netherlands Antilles, one bay even more ydillic than the other. Unfortunately it has lost most of its originn in the Dutch part of the island. It has to many American influences. The French coast is a lot more charming in that perspective.

ST. EUSTATIEUS (STATIA)
Statia is an island that small that my arrival was great news for the local journalist and the mayor came to shake hands with me. I even had the honour of meeting the eldest living inhabitant of the island at that time!